Meet Max Farrell, Billd's Account Executive Rock Star
Published: May 08, 2020
Last updated: July 23, 2021
Max FarrellAffiliate Account Executive
Hometown: Spring, TX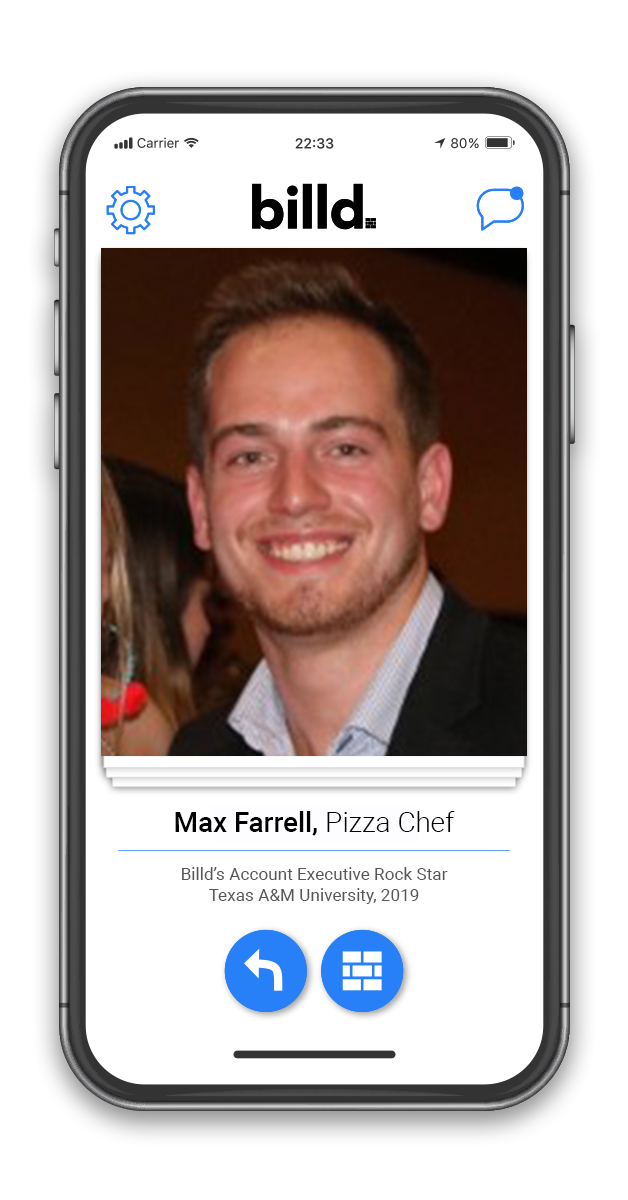 Dog person or cat person? Why?
Dog. My dog doesn't like cats.
What do you do at Billd?
I assist contractors through their first purchases with Billd to help them better understand our processes.
What led you to a career in construction finance account management?
I joined sales to be in of a performance driven role, and I wanted to move into the Blue-Collar sector after working with attorneys, because I thought the industry would be a better match for my personality.
What is your favorite part of your current role?
The people that I work with.
What does your typical day look like?
Reaching out to current and new customers to help them with their business.
What is your favorite part about working at Billd?
The training and help provided by our coworkers while on-boarding.
Give us your 30 second Billd elevator pitch.
Billd enables contractors to have more flexibility in their business by providing them 120-day terms to bridge the payment gap for materials.
Describe your co-workers in one word.
Russ: Sensei
Chris: Martini
Ashlie: Witty
Mikayla: Competitive
Alex: Vegan
Jesse: Casa Azul
Katz: Driven
Placa: $
Ginger: Godsend
Dale: Boss
Give us 3 fun facts about yourself that your coworkers may not know about you.
I've been attacked by a gaggle of Geese
 I destroyed Ashlie in Laser Tag
 I was a pizza chef for 4 years
If you could have dinner with anyone (dead or alive) who would it be?
Joey Chestnut to watch him eat hot dogs.
Who is your inspiration? 
Russell Briscoe
What would you do with a million dollars?
Office Jacuzzis!
What's #1 on your bucket list?
Climb Mt. Kilimanjaro!
What are you binge-watching right now?
Band of Brothers for the 5th time.
Go to karaoke song?
Cocaine, Eric Clapton (if you can't do that play Take Me Home Country Road, John Denver).