Meet Jon Katz, Billd's Marketing Mamba
Published: March 30, 2020
Last updated: April 19, 2022
Jon Katz VP of Marketing
Hometown: Bridgewater, NJ
Life Motto: Happy Wife, Happy Life.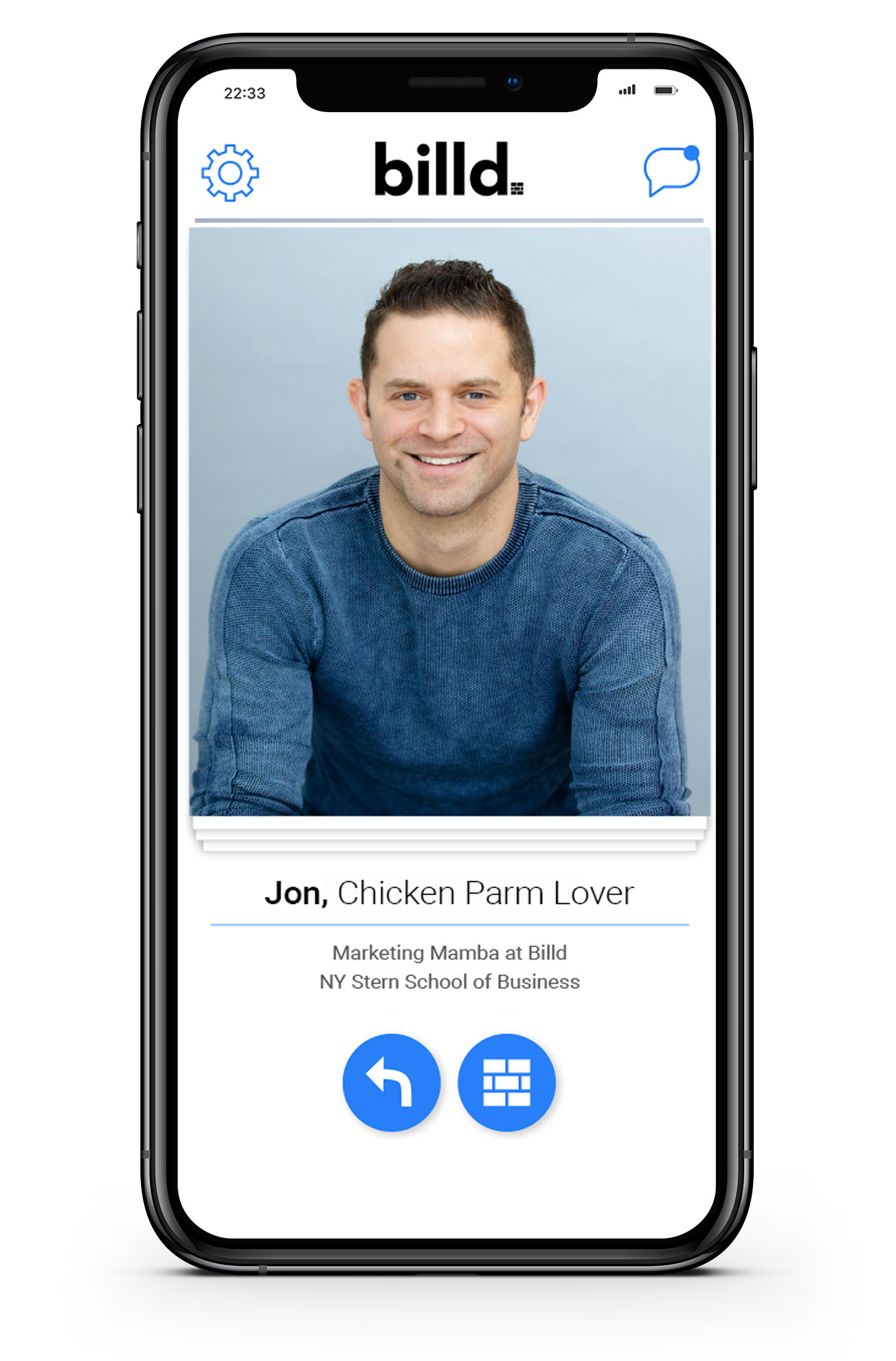 Dog person or cat person? Why?
Cat. They take care of themselves, they poop at home, you can leave them all day without feeling bad, and they're less needy.
What do you do at Billd?
I run the marketing at Billd. Everything from brand strategy, digital marketing, customer acquisition, retention, and activation.
What is your favorite part of your current role?
I love building departments from the ground up. As a startup lifer, I enjoy seeing every part of a business and helping shape the direction the company takes.  In this role, I get to do that. I also love learning new things and working in new industries. The construction finance space is a new challenge for me, which has been very exciting.
What does your typical day look like?
Managing paid acquisition, email programs, assessing new software and implementing new initiatives, running numbers in excel across campaigns and website analytics, managing marketing budgets, working with designers and agencies, building content, and a lot more.
How long have you worked at Billd?
Less than a year.
What led you to a career in construction finance?
My career thus far has been in startups and marketing.  What led me to construction finance was my interest in real estate. I moved to Texas in July of 2019 and immediately got my real estate license.
I purchased 2 investment properties and was hooked. From there, I was seeking my next opportunity and came across Billd while they were looking for a Director of Marketing.  My experience with managing contractors and construction projects along with my passion for real estate led me to this role.
What are 3 words you'd use to describe yourself?
Friendly, Passionate, Hard-working.
Give us 3 fun facts about yourself that your coworkers may not know about you.
I was a division 1 walk-on basketball player and was first team all-state group 4 in NJ in 2005.
I won most likely to get married in 3 years at my fraternity formal event 2 years in a row, yet I'll be the last one to get married. Go figure.
I lived in NYC for 10 years.
Describe each of your co-workers in three words.
Chris – calculated, strategic, smart
Jesse – Hustler, intelligent, focused
Russ – Entertaining, eclectic, smooth
Ginger – detailed, kind, friendly
Jon – procedural, intellectual, hard-working
What would you do with a million dollars?
Invest in 10 cash flowing real estate properties, each with $100k down and leveraged 80%.
If you could have dinner with anyone (dead or alive) who would it be?
Michael Jordan.
What's your all-time favorite memory?
Meeting my girlfriend.
What are you binge-watching right now?
"Was" binge-watching Breaking Bad, finished a few weeks ago.
What's #1 on your bucket list?
Spend a straight year traveling the world.
What can't you live without?
Chicken parm, goals, meaningful work, and Montana.
What makes you happy?
Meaningful relationships and meaningful work.
About Billd: At Billd, we provide a payment solution that enables commercial construction contractors to free up cash for material purchases while enjoying the flexibility of 120-day payment terms. You get financing for commercial materials upfront with the freedom to pay it back at your own pace. Learn more about how we can help eliminate your company's cash-flow problems so you can win more bids and grow your business.
Learn More